Please try entering https://graph.facebook.com/978082962235327/photos?fields=source,link,name,images,album&limit=1000 into your URL bar and seeing if the page loads.
The weather is crazy!  Yesterday was fun fishing for tautog, nothing like a warm November spring rain to cheer up your day.  We did decent with green crabs, white leg crabs, and sand fleas.  The Asian box crabs were not very productive at all.  We hit the beginning of the incoming tide and stayed all day, catching tautog, losing a few in the rocks and lots of oyster crackers.  There were a few boats out there but not as many as last weekend.  Tom Hudecheck boated a nice seven pounder, Tom Wise landed a nice keeper, and I fed several shorts.  The oyster crackers were huge, big softball looking sized heads.  It was a good day and the other boats did decent that we could see.  The haystacks and walls have been good to bad depending on the day and location.  You know how it is, it's fishing.  Se bass action for the charters has been great.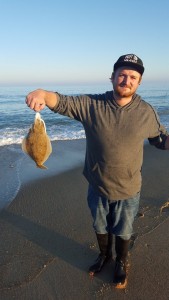 The beaches have been decent fishing for small bluefish, short striped bass, flounder and kingfish.  The kings were hitting bloodworms and cut bait at conquest beach.  We hit blues on all the beaches and some short striped bass just above the cuts on all the beaches.  Using mostly spoons and small swim shads, white was best color in surf for the swim shads.  The flounder are just beyond the shelf that has reformed at the edge of the surf using bucktails.  Sand fleas are still there but getting harder and harder to find.  The Indian summer temperatures are helping.  We will have these warm temperatures into next weekend, not sure how the water temperatures will be affected.  It will certainly keep them from dropping to fast.  The big bass are up north still and the boats in Jersey are ganging up on them. The surf up there is hot and then quiet, depends on the day,and apparently who sends in the reports.  Those big bluefish we saw this spring are starting to show up heavy in the surf farther up north.  I hope they come back to shore again this fall, I would prefer to catch those than the striped bass, they are ten times the fight.  There are plenty of bluefish, short striped bass, and shad at the Indian River Inlet for some fun catching.  Few keeper bass here and there and I heard some sea lice was seen on a few but have yet to confirm.  Don't get all excited and run down there expecting to catch blitzing bass, the main migration is still farther north.  A few bass have probably already come into our waters, but nothing like what you are imagining or hoping for.  You will have to put in some serious time to get into one of those, like that fifty five pounder near Cape May.  I met that young man's father today, what a story.
The weather will be decent this weekend, and  possible rain tomorrow.  No worries this is Delaware the weather changes every fifteen minutes.  Winds will be westerly again and the DFM (Dam Fly Meter) was off the charts today. The southwest wind pushed a few hundred into the truck and they were biting hardcore.  Mosquitoes are bad up north near Little Creek area, this spring like weather is triggering all kinds of annoying summer life.  The water is averaging sixty one degrees in the inland bays and sixty in the Delaware Bay.  The warmer weather is not helping to drop temperatures, but the schooling striped bass are still very active and fun to catch.  A few keepers are showing up in some of the schools as usual.  These schools as usual are up and down the Delaware Bay and the Inland Bays  Regardless of the migration still being north the fishing is still fun and no I do not know exactly when they will arrive, I have yet to get their itinerary.  No one knows exactly when they will arrive too many factors, but we can guess.  The tides will be outgoing in the morning to incoming in the afternoon, so it should be a good tide transition to fish all day.     We have been fishing daily and will continue to do so, well except this weekend, I have go watch punkins fly through Sussex county skies at Farm Fling.  No matter how you slice it, the fishing will be fun regardless.  I met a lot of people these past few days, it was great and very flattering meeting all of you.   Have a great weekend.
Fish On!!
Rich King
Weekend Weather NWS … 
Tonight
A slight chance of showers after 10pm. Cloudy, with a low around 62. West wind 10 to 13 mph. Chance of precipitation is 20%.
Saturday
Showers likely. Cloudy, with a high near 65. Northwest wind 10 to 13 mph. Chance of precipitation is 60%. New precipitation amounts between a tenth and quarter of an inch possible.
Saturday Night
A slight chance of showers before 10pm. Cloudy, then gradually becoming partly cloudy, with a low around 49. Breezy, with a northwest wind 13 to 20 mph. Chance of precipitation is 20%.
Sunday
Sunny, with a high near 57. North wind 9 to 16 mph.
Sunday Night
Mostly clear, with a low around 43. North wind around 5 mph becoming calm in the evening.
IRI tides … 
| | | | |
| --- | --- | --- | --- |
| 11/07 | Sat | 05:25 AM | 2.67 H |
| 11/07 | Sat | 11:19 AM | 0.51 L |
| 11/07 | Sat | 05:39 PM | 2.65 H |
| 11/07 | Sat | 11:36 PM | 0.38 L |
| 11/08 | Sun | 06:08 AM | 2.81 H |
| 11/08 | Sun | 12:04 PM | 0.46 L |
| 11/08 | Sun | 06:19 PM | 2.65 H |
Conditions at buoy 44009 as of (7:50 pm EST on 11/06/2015)
Wind Direction (WDIR):
SSW ( 210 deg true )
Wind Speed (WSPD):
15.5 kts
Wind Gust (GST):
17.5 kts
Wave Height (WVHT):
3.9 ft
Dominant Wave Period (DPD):
6 sec
Average Period (APD):
4.6 sec
Mean Wave Direction (MWD):
SSE ( 163 deg true )
Atmospheric Pressure (PRES):
29.98 in
Pressure Tendency (PTDY):
+0.03 in ( Rising )
Air Temperature (ATMP):
65.5 °F
Water Temperature (WTMP):
63.0 °F
Dew Point (DEWP):
65.5 °F
Wind Speed at 10 meters (WSPD10M):
17.5 kts
Wind Speed at 20 meters (WSPD20M):
19.4 kts
Facebook API came back with a faulty result. You may be accessing an album you do not have permissions to access.