The nor'easter hit this morning with high winds and heavy surf.
At least it isn't pouring, yet, but rain is the least of our worries. It is dead low tide right now (8:44 AM) and the water is up as much as a typical high tide. The water has been up so much recently we are used to the higher wrack lines. Water is stacked up in the inland bays from wind already, which will increase the flooding at high tide.
Today we are expected to see water almost three feet above normal or mean high tide. Waves are at nine feet at buoy 44009 offshore. High tide at Indian River Inlet is at 3:40 PM today. This next high tide cycle should be the worst we see. The 4 AM high tide conditions depends how fast this storm moves past.
Expect moderate flooding in the usual places for the inland bays. The inland bay communities are already seeing minor storm surge flooding during high tide.
Beaches will flood to the dune lines, don't bother trying to drive out onto a beach. I'd expect the point to close first, if not already. Then possibly the rest of the beaches. Assateague is closed to OSV due to over wash.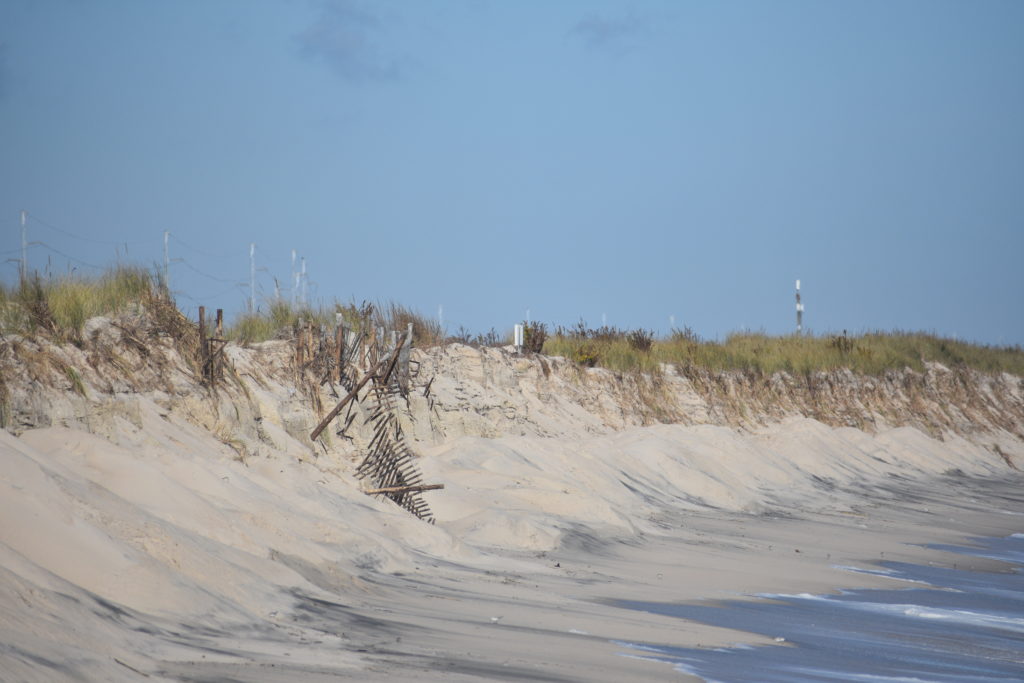 I'm curious to see how the dune in front of the bridge holds up there is one spot in particular that was worrying the ACOE. It is the weakest spot for a breach near the bottom of the bridge on the north side. The dune is just a cliff now slowly being eaten away by wind and waves. This storm surge will put a serious dent on that again.
DON'T drive through the flood water it is saltwater and will ruin your brakes fast. Best to park cars out of flood zones.
Little late but make sure anything you don't want to fly out of your yard is put up or tied down. The water levels are expected to match those of Hurricane Isabel. We shall see how that goes later today into the evening hours.
Use the area's beach web cams to check conditions.

Indian River Inlet web cam The Deldot traffic camera on the north and south towers.

Rehoboth Beach web cams …
Rehoboth Beach Boardwalk web cam
Rehoboth Beach Cam
Rehoboth Avenue Webcam

Bethany Beach webcams …
Bethany Beach South Webcam
Bethany Beach Webcam South Surf
Bethany Beach Ocean View Cam
Bethany Beach North surf cam

Lewes …
Lightship Overfalls Live Webcam

Ocean City
Ocean City Live