Please follow the restrictions and don't mess this up!
We just got access to surf fish the drive on beaches in Delaware.
So let's not mess this up, that means JUST SURF FISH. The rules or restrictions make sense for the powers that be, to open the drive on beaches back up, slowly. Just surf fish, No … corn hole, grills, volleyball, etc,
JUST SURF FISH. Sitting in a chair and soaking bait is fine. Stay within fifty feet of your gear, that is a regular rule anyway.

The main point in asking for the beaches to be opened, can we please just go surf fish? So please just fish.

We would love for families to be able to go out and be together. Starting at just two people per vehicle, from the same household sticks with the social distancing protocol. I am sure the powers that be are worried about kids running around etc. So let's see how this plays out, if everyone is cool, calm and collect. Maybe we can get the families out there, we asked for that in our original email.
Families … maybe make going to the surf fishing beach for a few hours a reward for chores or homeschooling. If you want to go extreme then go all Thunderdome or Highlander, there can be only one! I'm just saying, make it a game for the kids to be allowed to go with Mom or Dad.

Parents decide who is the better angler, take video and send it to us of that conversation. Seriously, no one likes to break up the family, but you can always take turns. For now at least we have this access.
Out of state folks, we love you, okay most of you, please don't come surf fishing. Unless you plan on going the full quarantine route mandated by the last updated State of Emergency. You are not allowed to just drive down to surf fish. I know that sucks, but please allow those of us that have these beaches in our "backyard" to use them. You would want the same, we all miss you guys. Soon we will all be on the beaches and this will be behind us.
We hope everyone is safe and smart while social distancing surf fishing. Follow the restrictions in place. PLEASE!
We don't need to lose what we just got. For those worried this can spread the virus more. I can surf fish and never have any contact with anyone, more so than the grocery stores and to go food restaurants.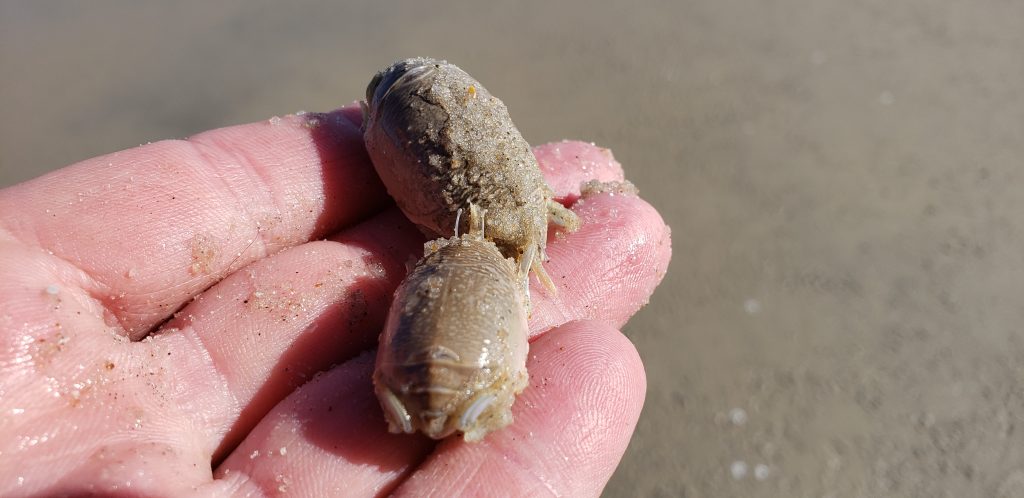 If you need bait call shops. Try Icehouse bait and tackle, Port Penn bait and tackle.
You can find or catch bait.
Minnows are all over the bays use a cast net and cut bait. There are sand fleas in the surf line, use that shovel you are supposed to have. Pro tip, bring a real shovel with a long handle. The fleas are in the first few inches of sand. They can be tough to find, they are social distancing as well.

Enjoy yourselves, have fun, stay away from me, and don't touch your face! FOLLOW THE NEW RULES PLEASE

Fish On!
Rich King