Free Park Access Proposed For Delawareans Who Already Have Free Park Access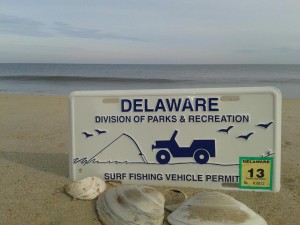 Every so often this gets proposed to parks as an incentive to get people outdoors more.  A proposal to allow Delawareans only, free park access, except we already have free access to all Delaware state parks.  The legislators look at the entrance passes and for some reason get this confused as an access pass, because it is called an entrance pass, which in reality is just a parking pass.  It really has to do with the language of the park rules, it is in the book as an entrance pass, but is really a parking pass.  This is where the confusion occurs, allow me to explain.  If I want to drive my vehicle into a Delaware state park and park my car or just cruise around, I must have an entrance pass.  This costs Delawareans $35 annually or on average $5 a day, out-of-state access is only allowed to be doubled by law, so they pay $70 annually, or $10 daily.  Parking is really what you are paying for, not access to the park itself.  I can take one person to the park with me in my vehicle, or twenty, and they are all getting in with my entrance access permit, or parking pass.
So how do you give free access to an already free park?  You don't, that is the confusion.  How do I know the parks are already free access?  Anyone in or out-of-state can walk into the parks, and they don't have to pay for access to use the park and its amenities.  People ride their bikes into the parks, and don't have to pay.   Yet they can all use the same facilities our entrance passes help pay to upkeep.  We pay a lot more for surf tags to drive onto the beach, and park, which are also a parking pass or entrance access, and good in any state park.  The parks don't run well with this revenue stream.  In reality if you took away the revenue from these parking passes, the parks would probably have to close, or lose a lot of amenities, like free bike rentals.  Other states add a small charge to all license plates through their DMV, that way their state parks can allow free access to state residents.  Ray Bivens Director of state parks told me … "Delaware state parks generate 60 to 75 percent of their operating budget, a great deal of that comes from camping, and almost half of that revenue comes from out-of-state visitors."  
The state parks have to survive on very little money and what little they manage to generate (earn) barely helps keep the parks maintained.  I give you the Cape Henlopen Fishing pier repairs as a great example. Most Delaware State parks have old repurposed buildings that date back over seventy years in Cape Henlopen alone.  Then there are the antiquated buildings up north that have to be maintained. Anyone know how expensive it is to upkeep a hundred and fifty plus year old building, how about an old stone fort, on an island?   The water park in Killens Pond State Park will probably never pay itself off.  I said when they first built that, why in that park, in the middle of no where, it should have been put in Cape Henlopen State Park or White Clay creek park, where it would be used and generate money, lots of money.  I bet most of you didn't even know there was a new water park at Killens Pond State Park.  So before you get excited that the state of Delaware is going to give you free park access, you already have it.  Personally I think they should charge per person for access, after all, we all use the parks.  shouldn't we all pay to help maintain them?  If it weren't for Delaware Seashore State Park and Cape Henlopen State parks, we wouldn't have the money for any Delaware state parks.  I know the Delaware way is free, and no one likes to hear this, but not everything is free, we need to help maintain these parks financially, because if not us then who?
Fish On!
Rich King