Antares Resupply Mission Launches In November From Wallops
WoooHoo!! We going back to NASA!! To watch the Northrop Grumman Corporation's Antares rocket and Cygnus cargo spacecraft launch
This seriously excites my inner nerd. Watching the Northrop Grumman Corporation's Antares rocket and Cygnus cargo spacecraft launch is a blast, total intentional pun.
In the beginning of November NASA will send up the new Cygnus spacecraft for its first resupply mission from the Wallops Island flight facility. The new Cygnus spacecraft has more space, yup more puns within facts. There will also be a multitude of experiments sent up to the space station some by students around the country. Stay tuned we will tell you all about it with a ridiculous amount of photos and video.
The launch is set for …
NG-12 Antares Launch …. Saturday, Nov. 2 9:59 a.m. EDT
Backup day Sunday Nov. 3 8:37 a.m. EST
Don't forget daylight savings time ends November 3rd. Hopefully she launches on time. Friday the 1st we are meeting there for a tour of the facilities and press conferences.
If you plan on going to the NASA Wallops Flight Facility Visitor Center to watch this launch, go early. It will be crowded due to it being on a Saturday. Traffic is usually a nightmare. You can see the launch from the Delaware beaches and Assateague Island while you are surf fishing. There are other places to view the Antares launch all around our area, especially Chincoteague Island. Check out the immediate area of Wallops Island with google maps and be wary of any DO NOT ENTER signs, those NASA boys are serious about that. They have people stationed all around the roadways to keep people out of the launch radius. Because of reasons, mostly your safety.
We had a launch scrubbed once for two duck hunters who snuck into the marsh to hunt. Another one was scrubbed for a blow-boat that got too close to the area. Apparently NASA can not shut down the area waterways for a launch, they can only ask that people stay out of the immediate area. You don't want to be that close, trust me on that. The safety lecture on the bus always starts with the words … "if there is a cataclysmic failure … run like hell to the bus, don't stop to take pictures or tweet about it."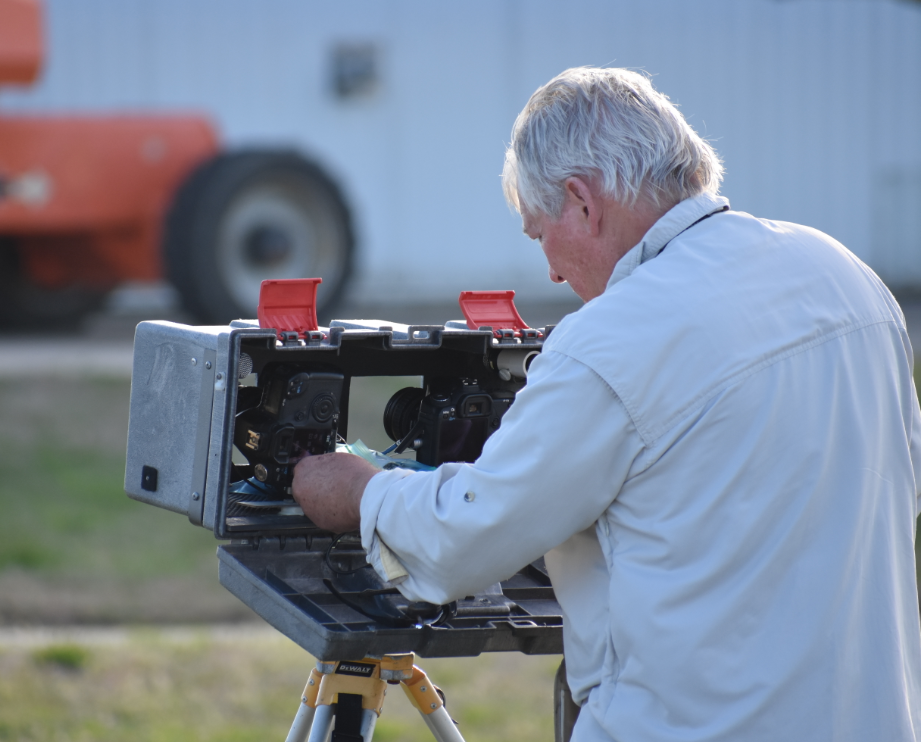 For this launch my buddy Mike Givens from the band Monkey Paw will be setting up a remote camera near the pad. I am hoping to get my own set up at some point. The set ups some of these guys have is unreal, and really "techy". It is amazing how much expensive gear you can stuff in a mailbox or tool box to protect it from the blast cloud. Some of these folks will set up multiple cameras all around the pad area to get that shot. Wind direction is a big consideration, because that blast cloud will blot out your pictures real quick.

See you pad side in November!

Rich King